When we seek God in simple things, blessings permeate our lives
Have you ever wondered why sunsets beam orange and red upon an evening sky?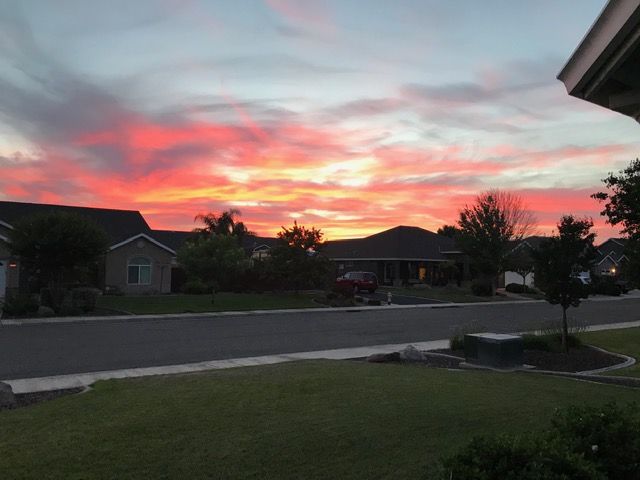 Then again, I believe one learns, perhaps, more from a sunset from simply enjoying its beauty than contemplating the science behind its color.
"The heavens declare the glory of God; the skies proclaim the work of his hands. Day after day they pour forth speech; night after night they reveal knowledge" Psalm 19:1-2, (NASB.)
Okay, to offer a short answer to the question, light from the sun travels farther through the atmosphere in the evening and morning, and by the time it get to the surface of Earth, other colors have been absorbed by particles and gasses in the air, leaving oranges and reds. Even though the speed of light is about 7 times around Earth per second, sunlight takes 8 minutes to reach this planet.
All that way, and we see just 14% of the evening light. Think of the rainbow resulting from sunlight passing through a glass prism. The colors making up light each have a different wavelength, so each is bent at a different angle when passing through the glass, and voila, a rainbow.
The science tells an interesting story, but that's not the secret of sunsets.
Perhaps I can illustrate what I mean through a precious childhood memory. When I was a little boy, my dad took the family to the coast, and we camped in a grassy park.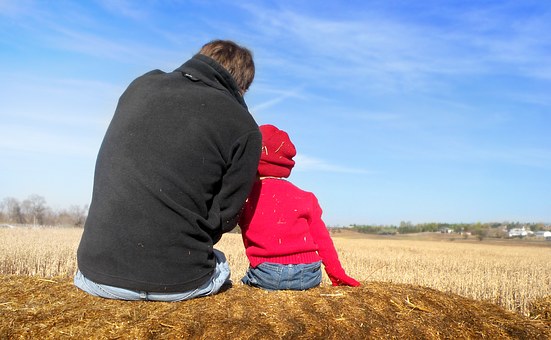 One evening after dark, Dad took me on a walk, just the two of us. We came to a street with shop windows shining brightly on the other side. We entered a diner, and warmth and enticing aromas welcomed us. Dad set me on a padded stool at the counter, and ordered two large slices of coconut cream pie and a glass of cold milk.
This was my first taste of coconut cream, and I thought I'd gone to heaven. When I swigged the last of my milk, Dad leaned over to me, "This is a secret between you and me. Don't tell Mom or Sis." That made the experience even more special. I recall this memory when eating coconut cream pie. I didn't reveal the secret to Mom or Sis until after Dad passed, They laughed, and cried.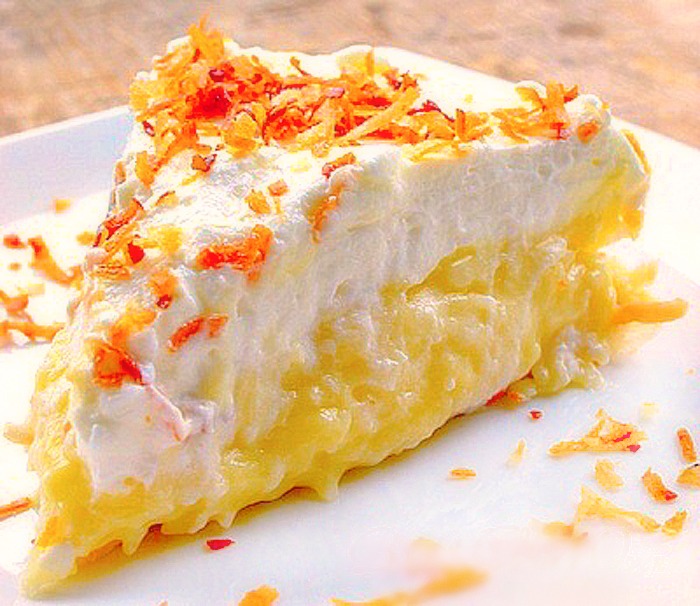 So how does the secret of a delicious pie relate to the secret of sunsets?
I trusted my dad when I walked with him in the dark. even though I didn't know where he was taking me. Our Heavenly Father has shown me when I go throught dark and difficult times, He goes with me. He promises another sunrise, and hides no secrets in the sunset for those willing to open their hearts to Him.
"For his anger lasts only a moment, but his favor lasts a lifetime,; weeping may stay for the night, but rejoicing comes in the morning" Psalm 30:5 (NIV)
Several years ago, when my doctor told me I had cancer, I was concerned how my wife would take the news. I asked him, "Can I at least assure her I'll still be around a year from now?"
He said, "No, you can't." It was hard news. Just as I can't see all the color of light at sunset, my future looked dark. I had to learn to trust God for each day. The sun rose again. And again.
I believe this trial pales in comparison to challenges others face. I can only say, I grew closer to God. He knows the future, and He remains faithful in His love and mercy. Just as, in a beautiful sunset, I see His promise of another sunrise, I know God goes with me in my difficulties.
"The Lord's unfailing love and mercy still continue, Fresh as the morning, as sure as the sunrise" Lamentations 3:22-23 (NASB.)
When I look at a rosy sunset painted on the clouds, I whisper, "It is His glory."
"May the God of hope fill you with all joy and peace in believing, so that by the power of the Holy Spirit you may abound in hope" Romans 15:13 (ESV.)
Selah.